Terry Theise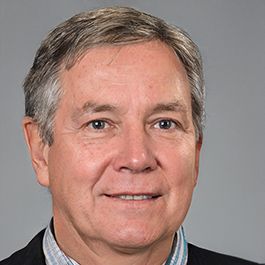 I am a wine expert, wine writer, and wine importer. I taste and review wine for a living. My colleagues have described me as a calm and gentle communicator.
When I am not working, I love to listen to music, eat my wife's food, watch wrestling, and have a bottle of wine with some friends. My friends believe that I am a lover of adventure.
The moment that piqued me about wine can be traced back to a bottle of Riesling. I had been drinking wine before this though. But it was always a random pick of anything in a bottle. But on this day, I picked that bottle of Riesling and when I tasted it, it was heavenly. At that moment, I had an epiphany. I knew I wanted to be able to choose these kinds of wines on purpose. This all happened when I was in Germany. So I came back to the United States ready to spread the word. That was how I started my journey into wine discovery.
Professional Practice, Experience, And Interest
I am not in any way professionally qualified for the work I do. I was just a 20-year-old fellow who felt like he had discovered something and wanted to share it with the rest of the world. The time I spent in Germany left an indelible effect on me and many years later, I am still here - trying to convince people about the German Riesling and all other Riesling wines available.
What I was doing was unique. I was championing the cause of certain kinds of wine, the ones from Germany and Australia. That had to get someone's attention. I started importing these bottles of wine into the United States and promoting them because I was sure they had a quality everyone needed to taste. Soon I was getting reviews around the country and from overseas. I published my first book and it was welcomed warmly. Since then I have published a few others and have written for magazines and Top blogs. With all of this happening. My interest still lies solely in the heralding of Riesling wine.
In recent times, I have made attempts to discover new places and brands within Germany and Australia where the business of wine is budding. For me, it's all about discovering what's new.
My goal is to ensure that everyone knows about Riesling wine. I believe that it's a wine that smells and tastes too good to be ignored.
I am currently doing everything I have been doing for the past 30 years: reviewing, writing, and importing. I doubt that is going to change.