Ned Halley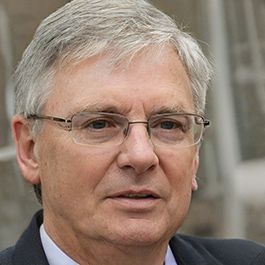 I am a journalist, wine correspondent, wine writer, and award-winning author. I serve as a wine correspondent for "Family Circle" magazine, and as a wine writer for the Press Association. My readers often describe me as a spirited and warm soul.
When I'm not working, I love to go hunting, camping, reading, or I'll go taste my son's delicious meals. My family and friends describe me as a lover of adventure and they believe I belong within the world of Epic animation.
I have always loved good wine. So I always went out of my way to find out what new flavors were available and if they were worth the tag price placed on them. Sooner or later I discovered people struggled with making up their minds about what wine they wanted or needed. So, I started writing about wine to give people the guidance they needed to buy the best wine. This is how I dabbled into the world of wine correspondence and writing.
Professional Practice, Experience, And Interest
I was born in Scotland and I also schooled there before moving to England. Based on professional qualifications, I should be writing the news, and not reviews on wine.
But when I started my little wine-escapade, it got more intriguing and intense as I now had to be a guide of people's tastes and desires.
Since I was already practicing journalism and writing books, it wasn't too difficult for me to put my content in a place people could see. Soon I started getting reviews to the extent that people from within the wine industry started reaching out to me. I was employed by some magazines to serve as a wine correspondent and before I knew it, there was a huge demand for what I had to say about wine. This birthed my first book, "The best wine in the supermarket", a book I have continually revised every year. While I still write books about other things, I place a special emphasis on writing about wine and helping people in Britain and around the world make the best wine choices.
Writing about wine is an endless undertaking. Every year, I would have to write a book that would tell people about what's new and great about the wine bottles in the supermarket. This is a task that I have to carry out continually to help people make up their minds.
My ambition is to make wine choices easy for people everywhere. People should be able to walk into supermarkets anywhere in the world and confidently make a choice because they have the information they need at their beck and call.
Recently, I have been spending more time with my family and eating my son's meals. He is an excellent chef and I am considering a partnership with him on educating people about wine and food and how they go together.