Marissa Ross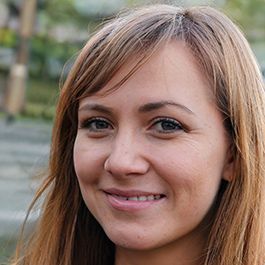 I am a writer, Wine columnist, humorist, and leisure enthusiast based in Los Angeles. I write comedy and I also review and write about wine.
When I'm not writing about or reviewing wine, I listen to music, watch Rick and Morty, fiddle around with vintage magazines, and do some sunbathing. Most of my friends describe me as a textured person because I can show you sides of me that you've most likely never seen before.
My interest in wine sparked up just after I moved to LA. I grew up in an environment where drinking wine was the ideal adult thing to do. So, on getting to LA, I took wine for leisure. Until I started my blog and discovered that people made bad drinking choices because they didn't know a lot about wine. I became genuinely interested in helping people understand wine better. This is why I focus on reviewing wines.
Professional Practice, Experience, And Interest
I am a college dropout and have no professional qualifications whatsoever that make me fit to taste wine or write about it. I was just drinking wine for fun until a friend encouraged me to start giving reviews for the cheap wines I was drinking. I started with a video series (wine times) on her blog before starting my personal blog "wine all the time" in 2012.
My breakthrough moment came when the New York Magazine found my blog and did a profile of my write-ups and videos. Soon I was meeting with a lit agent and next thing I was working on my book "Wine all the time". Soon my work was receiving positive reviews and applause from people within and outside the wine industry. Since then I have written for many top-rated wine blogs. Along with my ever progressing wine career, I still pursue a career in comedy writing. So while I write comedy, I still put in a lot of work into helping people appreciate wine better.
For me, there is still a lot of work to get done when it comes to writing about wine. I want to become a reputable source of information when it comes to wine. I also want to keep helping people learn to appreciate it better. I want to teach them to be bold and explorative about wine drinking.
My goal is to help people make more bold and intentional wine choices. There are reality shows on TV that help people understand cooking and eating. I want to achieve something like that with wine. I hope for a day people can tune in and watch a wine TV show just like that.
Recently, I've been traveling a lot and tasting wine around the world. There are still a lot of places beckoning for exposure and I think it's just right that I help the people meet the wine.