Hans Offringa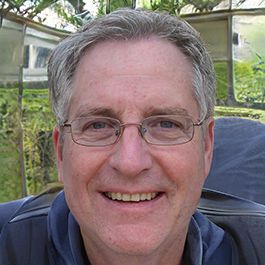 I am a whiskey connoisseur, journalist, bilingual author, and media expert. As a whiskey connoisseur, I travel to discover new whiskey drinks and I write about it. People within the industry have tagged me as a rather inquisitive person because I don't shy away from learning something new.
When I am not giving my time to being a whiskey connoisseur, I go cycling, swimming, visiting historical buildings and churches browsing second-hand book shops, going to the movies, reading, and spending quality time with dear friends. I also love to listen to classical and jazz music. My friends describe me as a one-man fun team since I can have fun all by myself.
I always wanted to be a history teacher. But that changed along the line to journalism. In 1974 when I finished high school, my best friend poured me a glass of Amber liquid. I had never had anything like it before. But I loved the taste, the aroma, the color, and the after-burn. Since that time I have had an insatiable curiosity about whisky and all the other flavors there is. And I have tried to share my knowledge with the world.
Professional Practice, Experience, And Interest
I am a trained journalist and all that qualifies me to write about whiskey is my curiosity. This has been my drive in all my travels, research, and writing. My first trip to Scotland was an epiphany that has pushed me back there repeatedly. I realized what couldn't be found anywhere else. And all I wanted to do was to journal it. Whether in a book, a blog post, or an article - and it should all be for people's consumption.
Since I was already into journalism and publishing, it was easy to get my books out. The popularity that followed from within and outside the whiskey industry opened up more opportunities for me to do what I love the most - write about whiskey. I have written for many magazines and websites and have partnered with my wife Becky to create marketing material for companies related to whiskey production and branding. We also serve as judges in many whiskey-based competitions around the world. Despite all of the accolades and successful ventures, my heart is still home to educating people about whiskey.
Writing about whiskey is a lifetime endeavor for me. At least that's how I see it. Every day, I am looking for ways to bridge the gap between people and whiskey. That is why I write every day of my life and travel as often as I can to discover new things I can share.
My goal is to make the knowledge available to all and sundry. If it were up to me, there would be no one that's illiterate about whiskey and its glory in the world. That's what I want to achieve.
Currently, I work from home with my wife Becky to try and come up with new ways to promote whiskey and to inform people about it.