A.J. Rathbun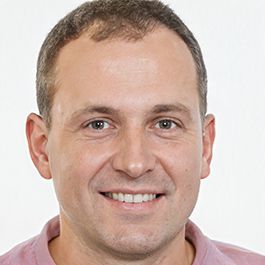 I am an author, mixologist, poet, and cooking instructor. I mix drinks expertly and my colleagues think I am either spirited or adventurous.
When I am not working, I love to goof around, go to the beach, listen to music, or spend time with my friends and family. And they all think my sense of humor is overwhelming.
My interest in drinks started back in high school. I had my fair share of high-school drinking and partying. But somewhere along that line, something changed. I got into cocktails. I really cannot place a finger on exactly what happened, but I knew I loved it and that I wanted to be involved with it. This was the moment I liked it and soon I was reading cocktail literature. I knew that I wanted to understand all I could about cocktails. What started as a simple learning journey is now full-time employment.
Professional Practice, Experience, And Interest
I didn't study anything related to cocktails. All the expertise I have came from the books I have read and from my many experiments. I was never afraid to try something new. The books I read always encouraged that and so I became the daring mixologist. Coupled with the fact that I was also a chef. It allowed me to recommend cocktails for different meals people took.
My daring nature must have contributed to my popularity. I was trying out stuff and they were working. Soon people wanted me to review stuff. Others were asking for a book. That led to my first book. From that time until now I have been writing, mixing, and daring the impossible. However, my heart still lies with mixing. I consider it my first love.
My research involves finding new ways to mix drinks. I believe we've barely scratched what is possible and I want to keep pushing back the barrier. I would love to find out ways to make people trust the mixing process more.
My goal is simple. I just want to keep mixing. It's nothing ambitious. I just love it and I want to keep doing it. A lot of people are still holding onto drinking it just the way it is. I say we spice it up and make it look good.
Currently, I am doing what I love the most, mixing drinks. I won't get tired of it.